Most people get rolling with SketchUp in just a few minutes. Dozens of video tutorials, an extensive Help Center and a worldwide user community mean that anyone who wants to make 3D models with SketchUp.
SketchUp is a direct design for the creative process of design tools, their creation process not only be able to fully express their ideas and designers to satisfy customers with real-time communication needs, and designers to use hand-drawn sketch of the concept is very similar to the process is At present, one of the few direct the design process for design tools, designers can make it on the computer for a very intuitive idea, with a clear idea of the continuous, ever-increasing detail, so that designers can minimize the mechanical repetition Labor and design control over the accuracy of the results.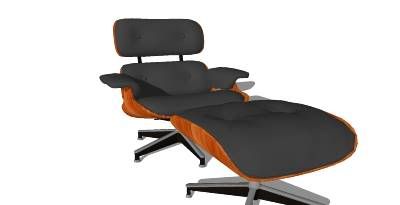 Google SketchUp into the professional version of the free version and two versions:
 Free version of Google Earth can only output format. Kmz;
 Pro containing .3 ds,. Kmz,. Dae,. Wrl, xsi, fbx, obj formats, such as the output module, and SketchUp model with a powerful tool for the layout of LayOut.
 Google SketchUp Pro needs. Net framework support, make sure that your machine has been installed. Net framework.
The contents of the update include:
SketchUp Import Export, Chinese support for the path.
Pro LayOut in support of the Chinese show.
some of the amendments to the text of the translation error.
stand-alone version of the plane opened, no longer calculate the number of nodes, there will not be local time to open a second window, indicating the serial number is not available.
better support for the Vista operating system.
better support for dual-core and quad-core CPU.
official support for AutoCAD 2007.
components and materials arsenals shows Chinese directory, components and materials can also be prompted to Chinese characters.
v7.0 English official download:
Free:http://dl.google.com/sketchup/GoogleSketchUpWEN.exe
Pro:http://dl.google.com/sketchup/GoogleSketchUpProWEN.exe
v6.4.112English official download:
Free:http://dl.google.com/sketchup/gsu6/GoogleSketchUpWEN.exe
Pro:http://dl.google.com/sketchup/gsu6/GoogleSketchUpProWEN.exe
v6.4.112 Simplified Chinese :official download:
Free:http://download.gdi.com.cn/sketchup/GoogleSketchUpFree6.4.exe
Pro:http://download.gdi.com.cn/sketchup/GoogleSketchUpProChs6.4.exe