According to Yahoo! Search Blog message, Yahoo increased the picture (Yahoo! Image Search) filter function. You will be able to more quickly find the desired picture.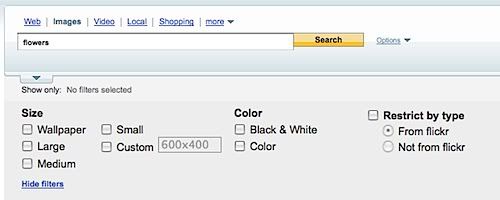 Enhanced filtering there are three:
1, picture size, you can select wallpaper, large, medium and small size, but also custom size;
2, picture color, black and white or color, or all;
3, limiting the scope of can be set only english on the picture from Flickr, or filter out the picture from Flickr.