Today, I find a new Premium WordPress Theme site, it is named Power Theme.com, The name is great! When i going to Check out the site. I find they are new, because one there themes. one Premium magazine theme, one Premium media theme  and other one is legance. Below i will deal them.
1. MagPress Theme
This beautiful WordPress magazine theme will give your blog the edge you need to advance past the usual blog structure into a complete CMS.
Buy Theme ($49)
2. VideoDen Theme
This bright red blog theme is ideal for a video site.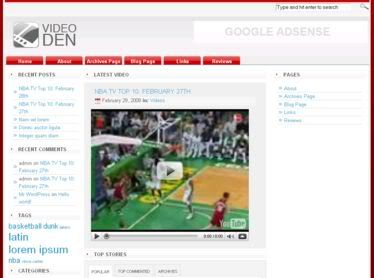 Buy Theme ($39)
3.Elegance Theme